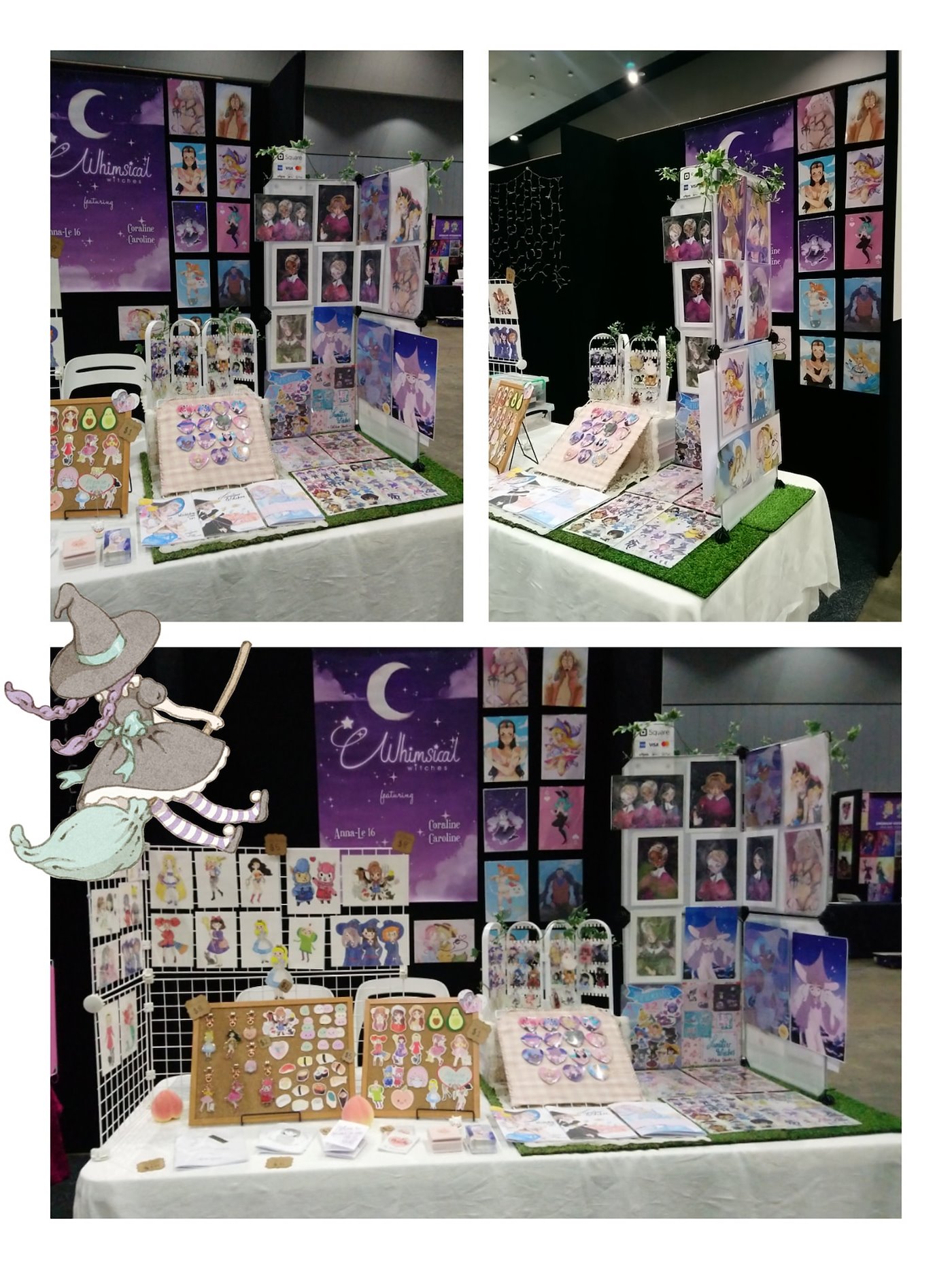 Ozcomicon back in early June this year. Share with my lovely table partner Anna-Le16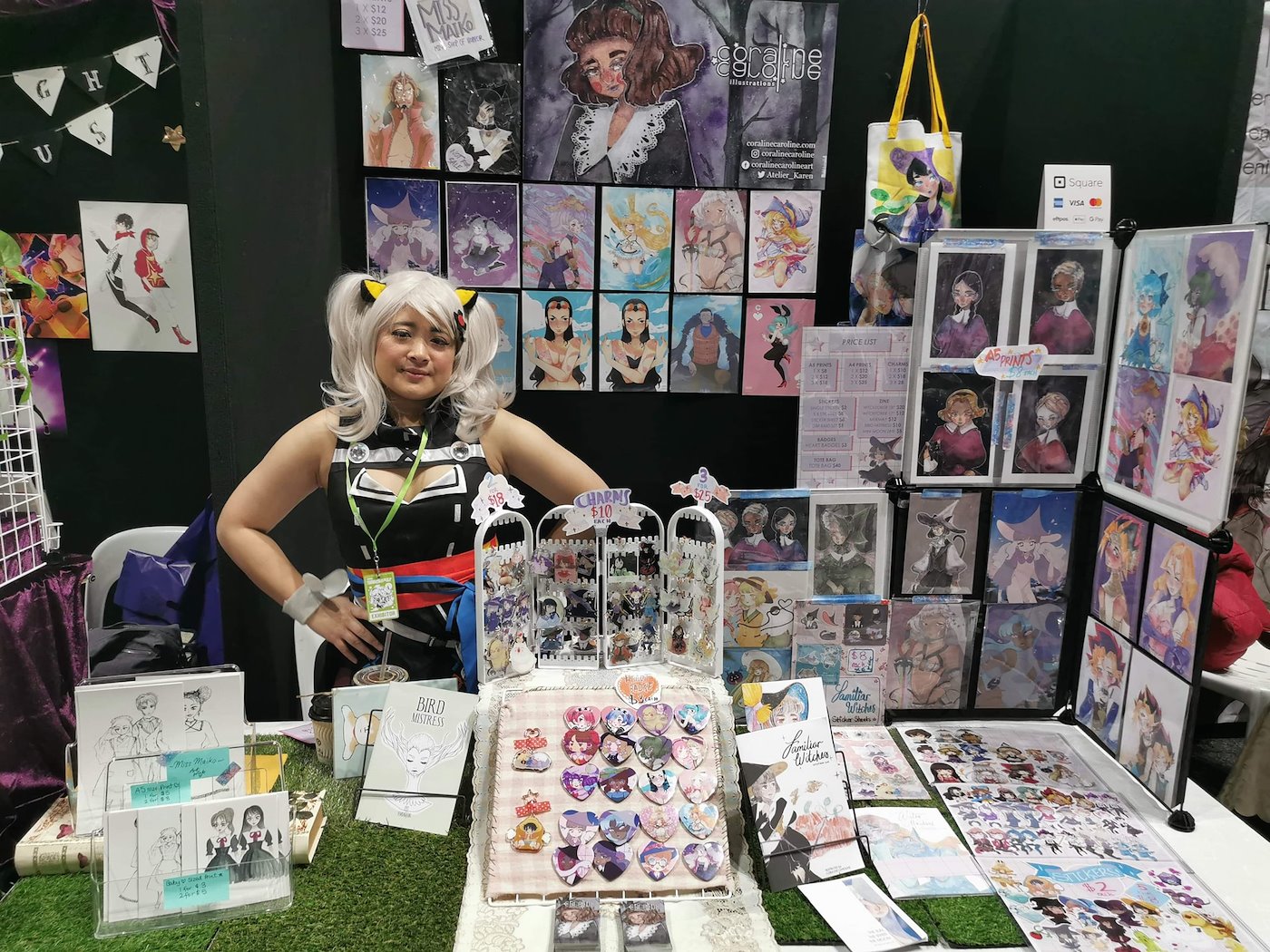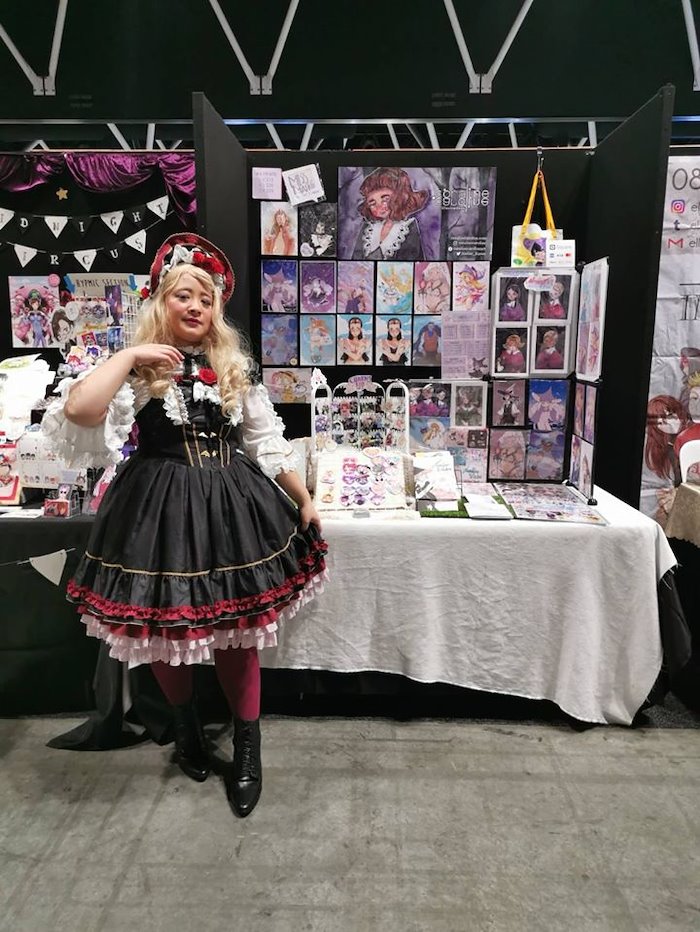 I rarely do interstate conventions but I always look forward doing SMASH! in Sydney. This was my first solo table at SMASH but my second time doing SMASH. Had a lovely Sydney friend help me out at my table this year.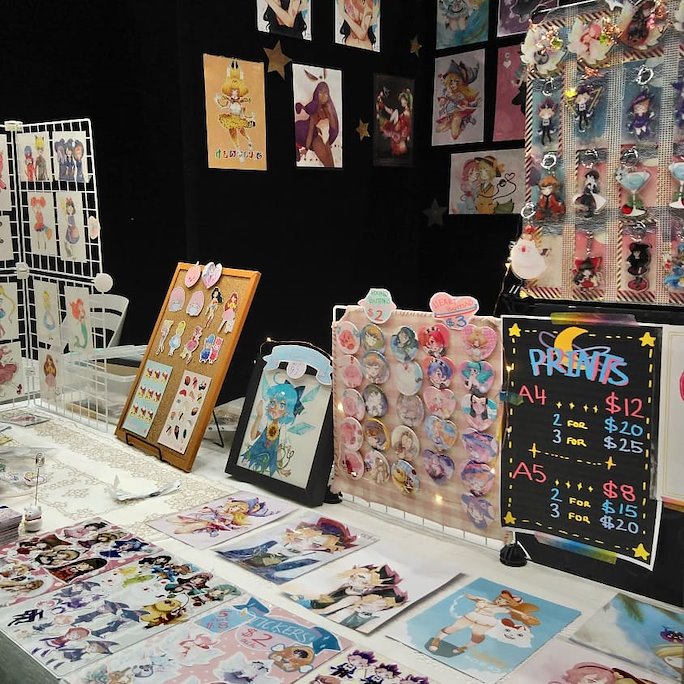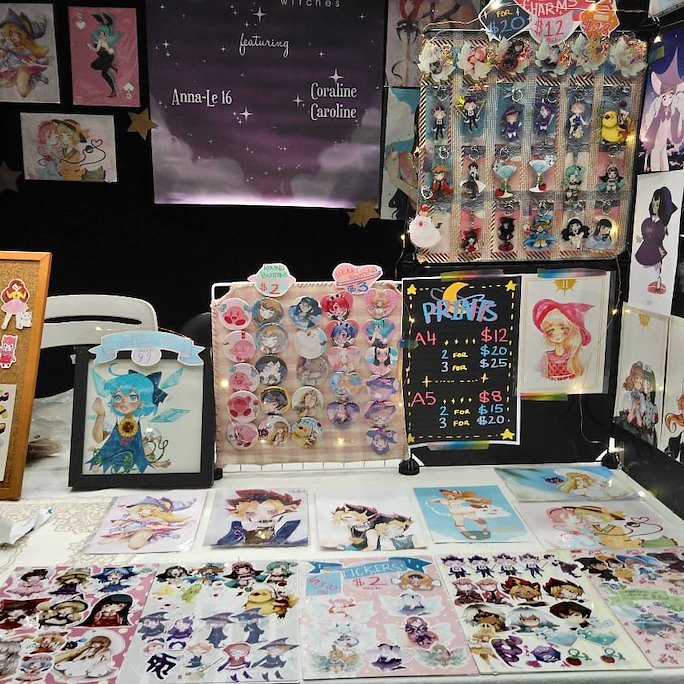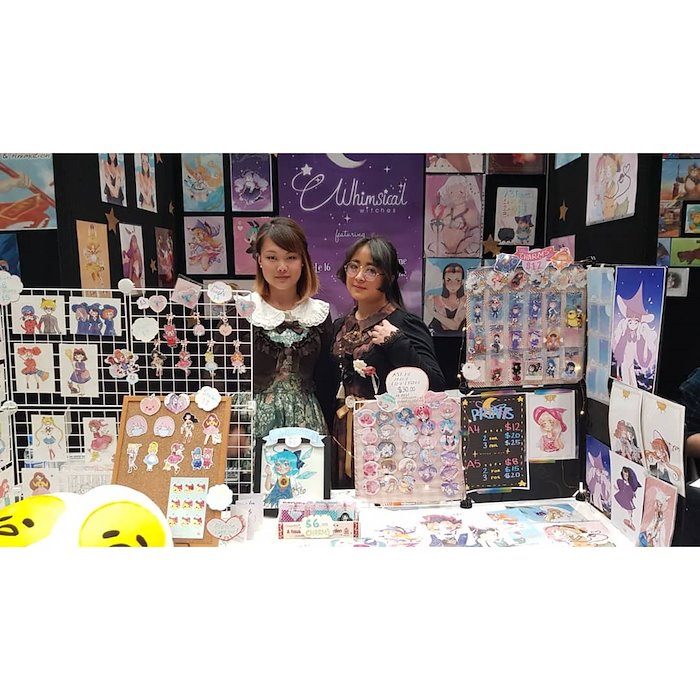 I am blessed to have my old childhood friend Anna-Le 16 trade with me, as The Whimsical Witches. My table set up has changed so much. I really love all the colour and whimsy.
Table display from Madman Festival – Melbourne 2018